Shipping Policy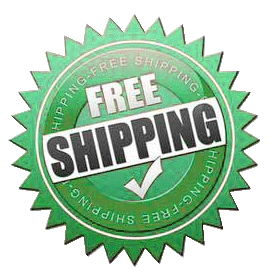 Free Shipping Throughout the Lower 48 States For All Orders Over $200
One more way that the Food Storage Guys bring you value is by offering FREE SHIPPING throughout the Continental United States on all orders over $200. Orders under $200 will incure a flat $20 shipping fee.
If you require shipping to Hawaii, Alaska, or outside the continental USA, please call us during normal business hours, Pacific Standard Time, at 888-550-4480. Or go ahead and place your order and we will calculate the lowest shipping rate and then email you the additional cost. Once you have sent payment, your order will be shipped promptly.
Shipping Times
In order to offer the lowest prices on a great selection of Storable Food and Suvival Gear, the Food Storage Guys have contracted with various manufacturers who drop ship your orders from thier factories and warehouses. As a result, you may receive your order in several packages and at different times.
Each supplier has a different system for shipping your products. At times, one supplier might be back-logged and take a few days longer while another is caught up and ships your order within 24 hours.
Just remember that all of our suppliers will give your order the highest priority and do their utmost to get it to you as quickly as possible. There are occasional exceptions when a manufacturer might be out of stock or must build your product to order and then shipping could be delayed. If you have a concern or need a product by a certain date, please call us and we'll work with you to find a solution. 800-550-4480