Lowest Price Guarantee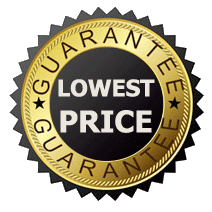 SHOP WITH CONFIDENCE
The Food Storage Guys GUARANTEE THE LOWEST PRICES
On all the Top Food Brands, Water Filters & Survival Gear...Period.
We are so sure that you won't find a lower price for any of the products we carry on our site that we GUARANTEE to match any advertised price which includes shipping, for an identical item.
If you somehow manage to find a lower advertised price for any of the items available from the Food Storage Guys' site, simply Contact Us and we will match the price you found. On top of that, you'll get a 5% Discount on your next order!
In fact, you don't even have to go searching for a lower price before placing your order today. Go ahead and shop with confidence knowing that You have a Full 10 days from the date of purchase to find a lower price. Once we verify that another store is selling the product at a lower price than we are, we will promptly refund the difference between that price and the price you paid.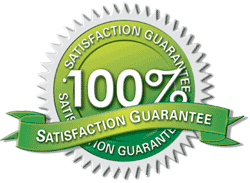 Rest Easy With Our 100% Satisfaction Guarantee!
Very simply, Food Storage Guys guarantees that you will find the Lowest Prices, Free Preparedness Consulting Services and Free Shipping throughout the continental USA on Storabe Food, Water Filters and Survival Gear.
Furthermore, we promise that; if you are dissatisfied with your order for any reason, return it and we will promptly refund 100% of your money.
Give Food Storage Guys a chance to help you get prepared for the next emergency or disaster. You'll be glad you did!